I don't know why I don't enjoy sports in my early stage of life. I mean, since primary. It maybe because my school is private one and as far as I can remember, we had it once in SRA Tagaroh, Kota Marudu. Year... I don't recall. My event is 100m and 200m. It quite funny to remember all these. First, I was shocked/ suprised / teriffied by the siren sound from the hailer. I did run but with unsure feeling. For me, they ran I ran.. hehe. I almost win the 200m race but as I turned my head to see where are my opponents.. they 'cut' my way off. Stupid! Not to mention that at the early 120m, me and my friend still 'sempat' to talk in the track..
Its all long story la. My memory. Now I am a trainer to the kids in a school (kah?). The MSS Zon 5 Parapat was held in Kompleks Sukan Kudat. It was participated by 7 schools in our Zone, SK Perapat Laut, SK Limau-Limawan, SK Nangka, SK Lokoton, SK Lodung, SK Dualog and SK Parapat Darat. I targeted 4 gold medal at least but things didn't work well and we it turned to other form color of medal! But I'm grateful that we won Gold in high jump, silver in 4X200m, Bronze in 200m and 4X100m. All achieve by boy athelete. The very frustrated was in fact that our 80m Hurdle (girl) was won the silver but placed in 4th!.. Got video tape to prove but.. never mind la.. it need RM100 to argue to the judges and its not worth to do it. (insaf la kamurang!.. duit bai tuu.. hehe). Anyway, enjoy these pics..
Rosmin (A.K.A Penghulu) the caring teacher with his plaster? Ceylotape??.. (ntah!).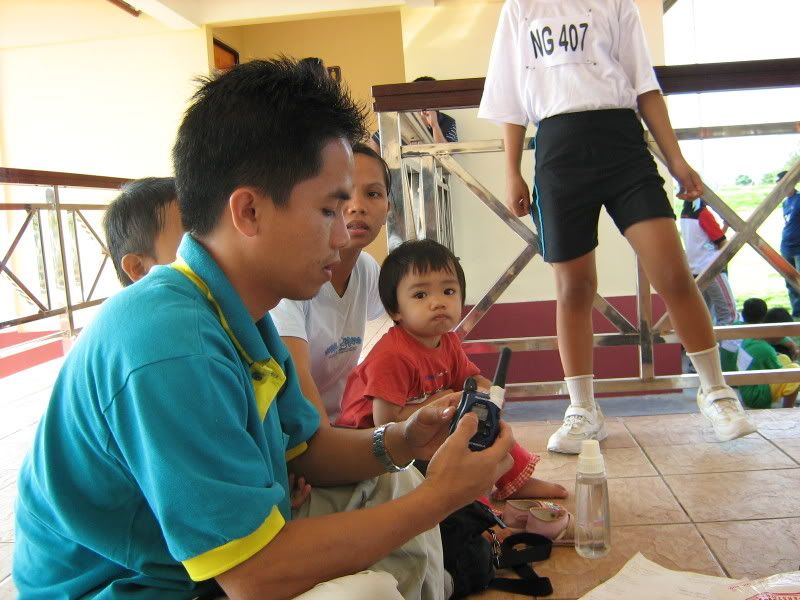 Checking for batt charge.. (Jimy)
Parents and close relatives were coming to support..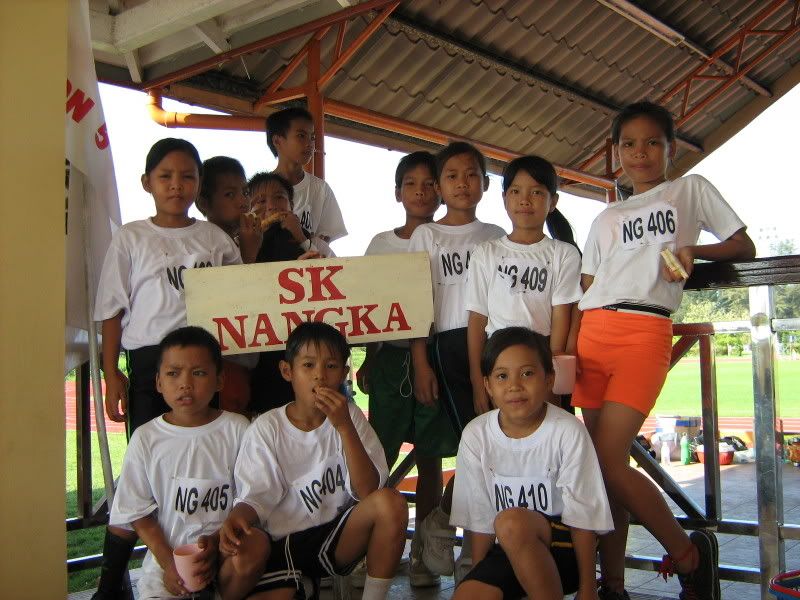 The atleletes.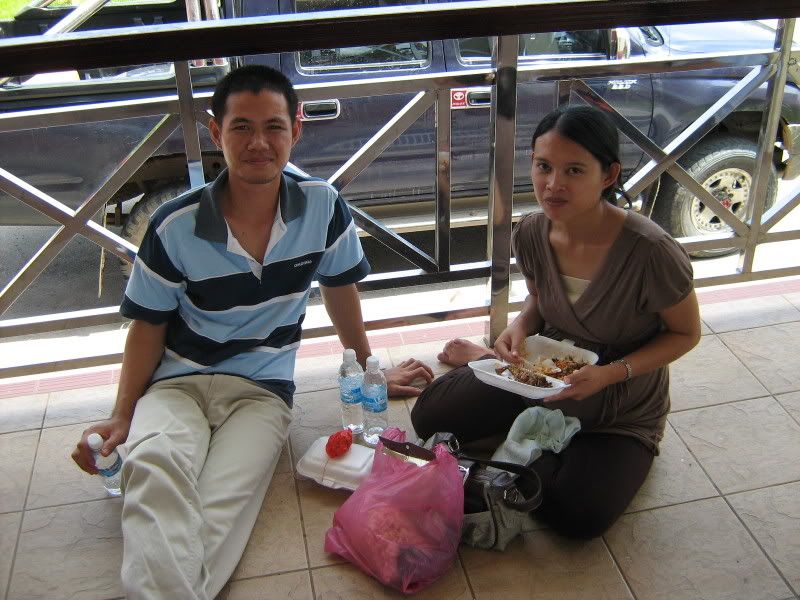 The hitch- Max and Dvelyn.
The winning sign.