First of all, I would like to say Happy Deepavali Day to all Malaysian who celebrate it. I personally don't have any close friend who celebrate this festival. But I know someone... Jaclyn Victor! hehe
During this holiday, me and some gangs went to the beach called Teringai. My friend Kamla who was invited me went with his friend Nafi and his students. Grace and Tracey are going to ride with me and they were very excited. Grace doesn't have any problem to prepare especially with the junk food, crackers, snacks and drinks that I asked her to get but for Tracey, she is going to have a little 'prepartion' because her no.8 Garnier grade skin need to be protected from UV for she will have her wedding day on 18 November. Nah.. too bad kan if got stripes or double tone skin especially when she wear sleeveless wedding dress.. hehe.. she can't have it, is she? Therefore, she brought a sweater with fair 'n' lovely whitening cream for her face.Wedding issue~~..must beautiful.. once in a lifetime dude.. hehe
Teringai Beach is located about 60km++ away from my house. The road was very dusty and rocky.. its 8 - 10km away from the main road plus with the palm oil tree at the both side of the way. Just imagine it when your car doesn't have air conditioner! Ah..it will totally change our hair color! To maintain our original hair color, we overtake all the cars and lorry ahead us.. who wants to eat dust, are we? And here we go again with the pictures.
Here are four of us.. the 5th person was the one who snaps this picture. Look at the girl with sunglass.. Garnie no.8 oh~!!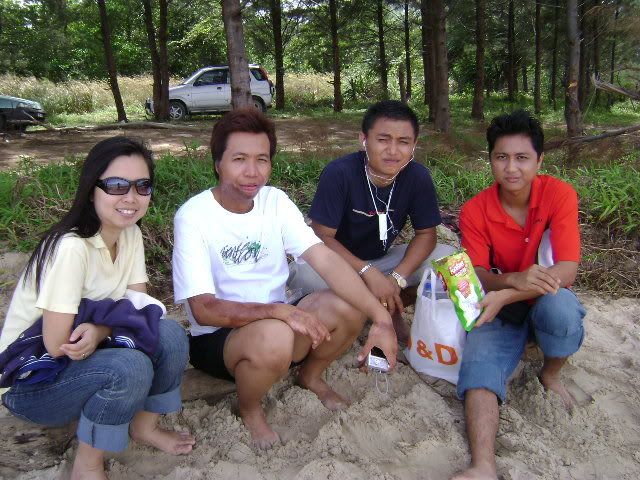 Me supervising the 'turtle' project! hoho...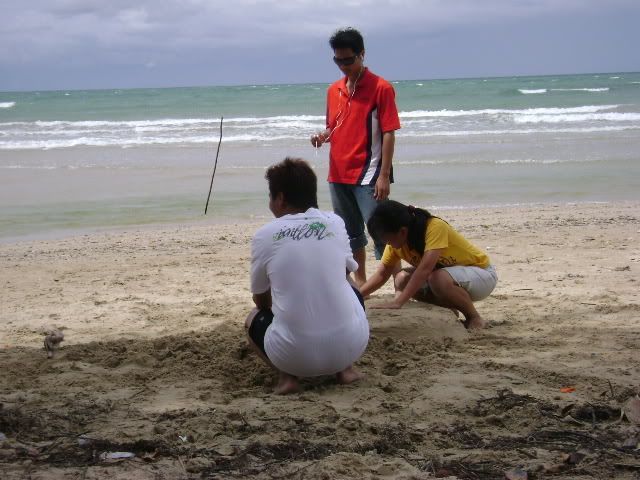 Am listening to iPOD Shuffle 1st Gen.. with sunglass!
So many people and still feel lonely? Thats reality!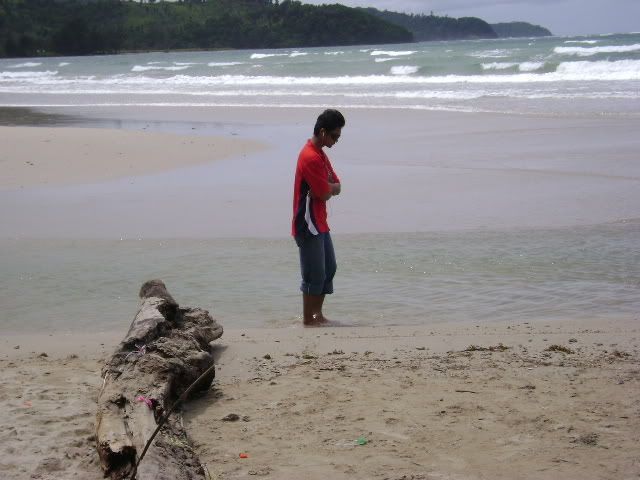 This is among the beautiful scenery captured on canon 7.1 mega pixel camera.. here in Teringai Beach, Kota Marudu.