First of all, I would like to greet all Malaysian Happy Ramadan Al-Mubarak especially to those Muslim who struggle hard for their one month fast. Minal aidil wal-faizin (I don't know if I typed it correctly; hopefully I was). I have two friends from Arab and I regret I don't know how to greet them Selamat Hari Raya in right terms. I did wish them Happy Hari Raya Aidilfitri and luckily they recognize the word 'aidil' and they said .. 'Ramadan Al-Mubarak?" then I said.. "yes". OMG that is so hilarious thing I ever experienced because I never pay attention about this till now! I only know how to eat cookies…duh! And to get rid of it, I contacted my friend (Ustaz) and here what I've got. Solved!
Kullum am waantum bikhair.. taqqaballahuminna waminkum minnal a'mulussalihaat… Happy eidul mubarak.
Talking about Hari Raya celebration, we usually go to my aunt house each year. Last year, me and some friends went to celebrate hari raya with one of the makcik we knew. And we have good time together. Here are the pictures.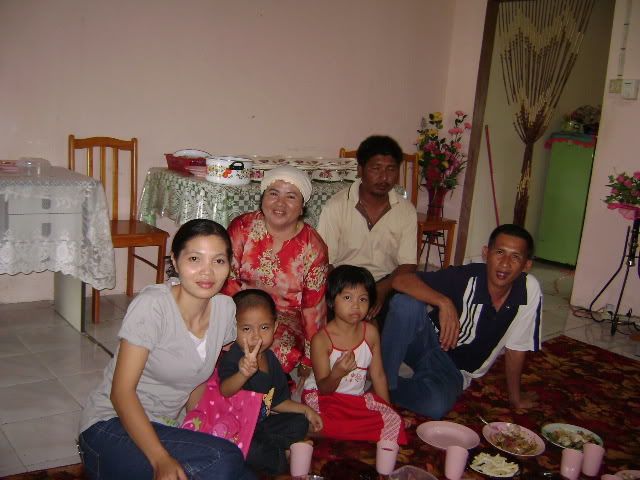 This is in our lovely clerk house.. Pn. Amnah
This is in Makcik Hadijah's house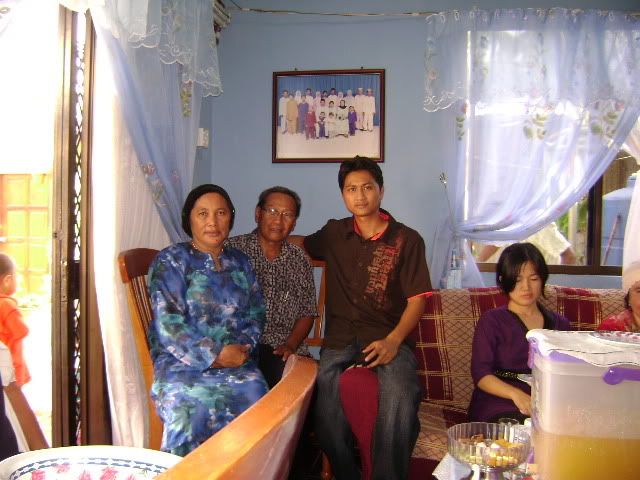 This is my very malay look pic with Makcik Hadijah and Husband :)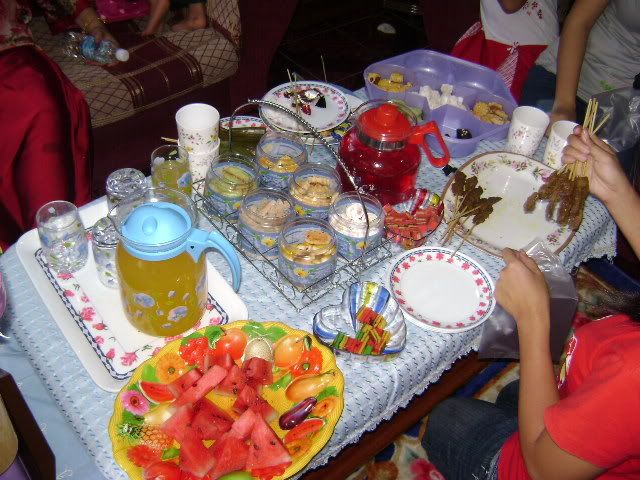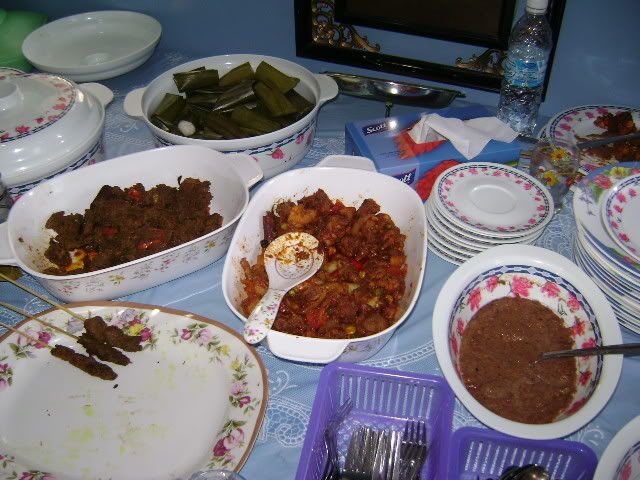 These are some of the food served to us.. Yumm! :P~~~