Date : 25 May 2008
Venue : SDA Church of Damai, Kota Marudu
A newly friend of mine invited me to his cousin wedding in Damai SDA Church, Kota Marudu. I've spent time 2 nights in his house (Kg. Tingkalanon, Tandek) and it feels like home. I remember my past life where there is no water supply in our house, and yet here I am again with the well 
Living together in this newly known family made a little bit awkward. Surprisingly, the bride's younger brother is my dorm mate in Goshen Adventist Secondary School, Kota Marudu. And also, my brother-in-law, a pastor was indirectly involved in this wedding. Funny how people met, right? Just like me and this newly friend.
These beautiful girls are wearing
Lapoi
, a traditional cloths wore by the
Kimaragang Tribe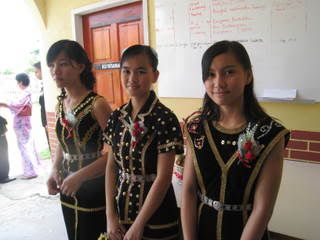 The runway inside the church is ready made for the ceremony.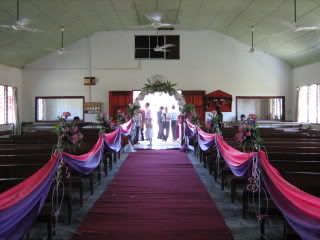 The blessing made by the pastor... the couple must say 'yes, I do'.. no more turning back yaa.. hehe
Burning the candle..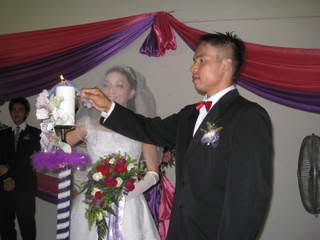 Take the 'net' off your face.. I want to see your original face! heheh..
Three little angels..
Parents from both sides.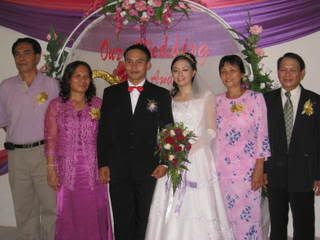 Family member from the bridegroom (From Sarawak).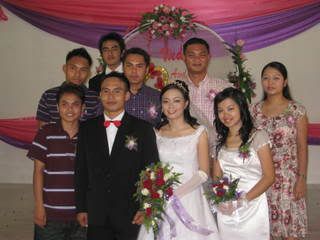 The family member from the bride..